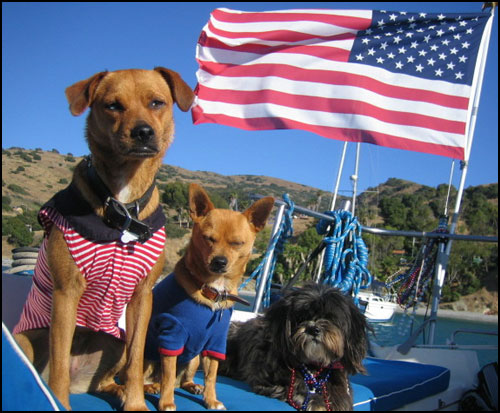 Suki, Chuy, and Boris enjoyed getting some sun out on their sailboat in Catalina Island this past 4th of July.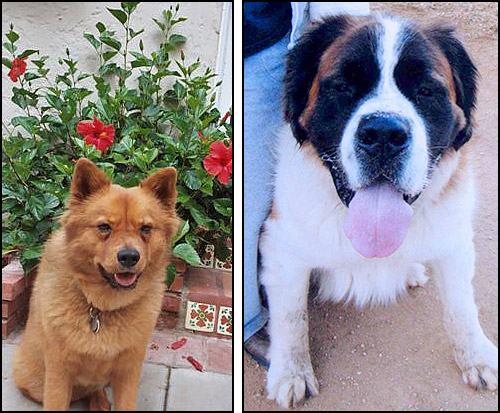 Bella & Rocky Stack are proud sponsors of the website for June, 2007.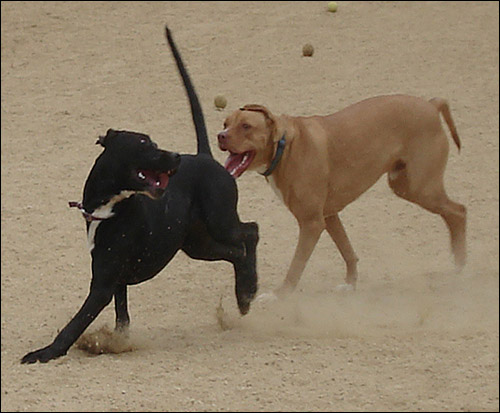 Shirley Lewis' puppy, Lily, (the black dog) plays with her friend Kelly at least 3 times a week at the Boneyard. Lily says: Let's play and wrestle and have fun at the park!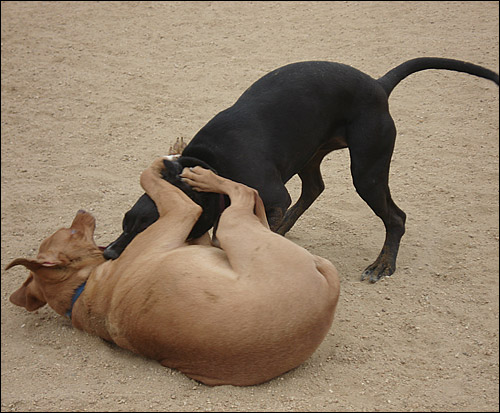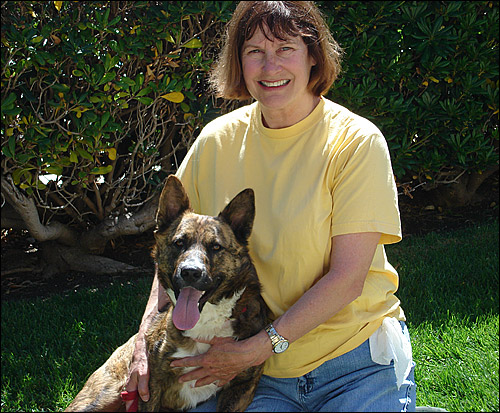 Honey and her human companion, Sharon, visit the dog park nearly every day. Honey loves to play with all the dogs there. Come join her!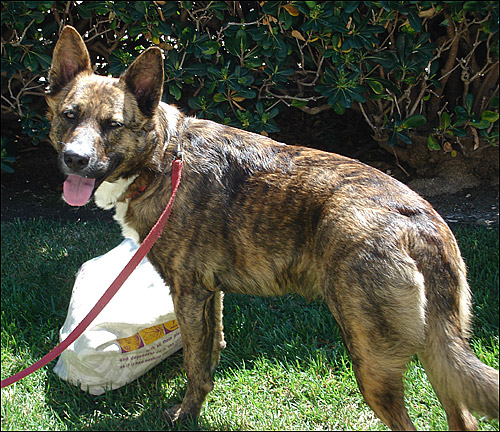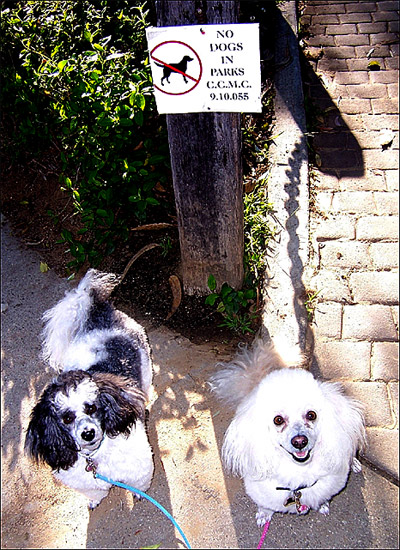 Gracie (right) and Roxy know The Boneyard is the only Culver City park that dogs can enjoy with their owners.
"The girls," as they are referred to affectionately by owner Patti Mooney, want to remind everyone who is thinking about getting a pet to visit their local animal shelter first. Gracie (adopted September 2005) and Roxie (adopted March 2006) were both already house-trained and micro-chipped when they somehow found their way to the South Los Angeles Animal Care and Control Center. Now, these two miniature poodle mixes have a "forever" home where they are happy, healthy and loved!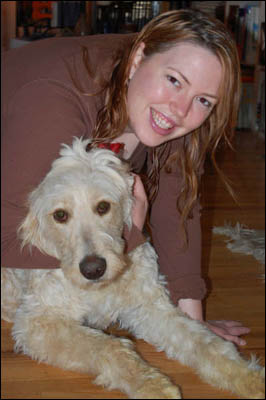 "No, I don't want to go home.
I want to go to the Dog Park".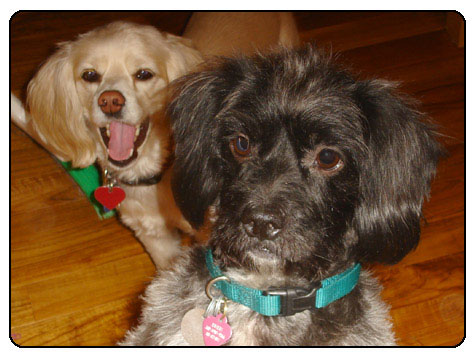 Scamper and Lulu are begging to go to the dog park.
Happy Holidays to all of our supporters..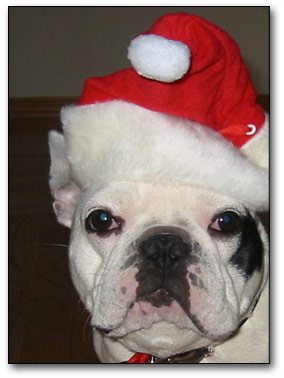 From Francine.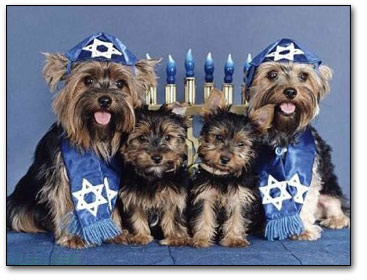 From some unnamed Chanukah doggies.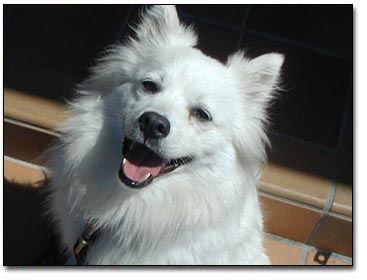 Hi, I'm looking forward to going to the new Culver City Dog Park too!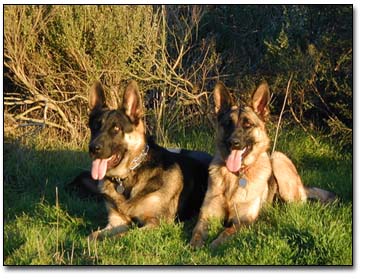 Hi, we can't wait for the new dog park to open!