The Boneyard is Open from
Sunrise until 10:00 PM Daily
We Have Lights!!





On April 21, 2003, the City Council voted 5-0 to officially designate the area of Culver City Park known as "The Boneyard" as the site for an off leash dog park. The City received a $250,000 grant from the Environmental Protection Agency to clean (but not build) the Dog Park. The Groundbreaking Ceremony was held in July, 2005, and the park officially opened in April, 2006

The Friends of the Culver City Dog Park has raised more than $100,000 to help design, develop and build the park. Your contributions, large or small, will help us continue our plans for this park.

The Boneyard is located in the middle of a large park, and is an ideal setting for Culver City's off leash dog park. It is a little over 1 acre in size, with both a small and a large dog park area, benches, trees, temporary shade and weather structures, water fountains and utilizes decomposed granite as ground cover.

The park is located on Duquesne Avenue (about 3/4 mile east of Overland) , south of Jefferson Blvd. in Culver City Park.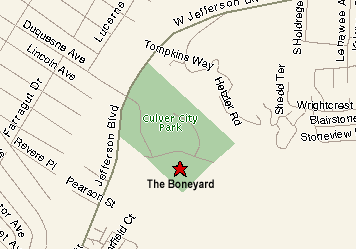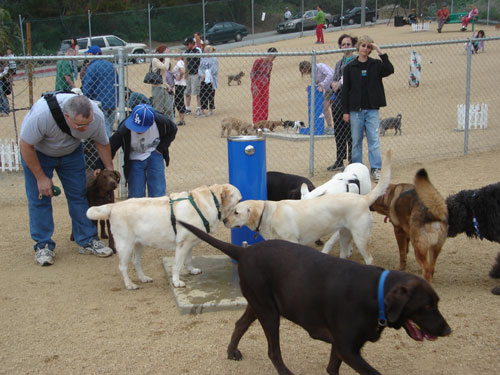 Grand Opening, April, 2006 - Dogs and people get acquainted at the Grand Opening of the Boneyard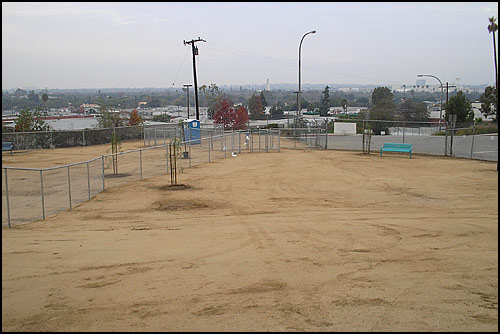 Partial view of park as of December 18, 2005.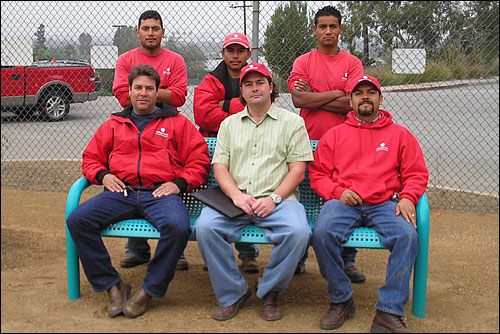 Thanks to Craig Sperber, Jim Hellinger and their crew at ValleyCrest for all of their hard work to make this dog park possible.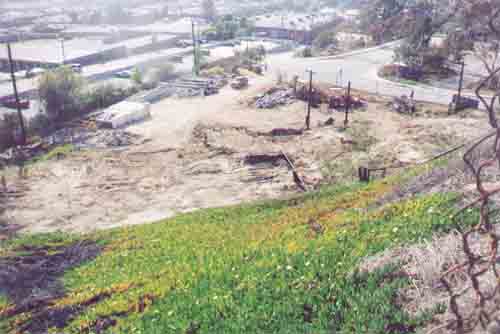 Partial view of proposed site April, 2002.